We specialize in bathroom remodels. In the pictures below both bathrooms had the old tile on walls, floor, and vanities. We emoved all tile and replaced with sheetrock, tile floors and shower, fresh paint, and all new fixtures.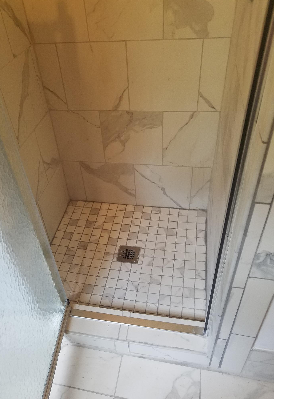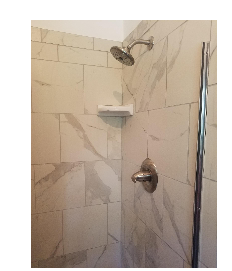 Shower remodel for bathroom one. Completely tiled with soap dish and a tiled shower floor with bladder. Simple swing open shower door.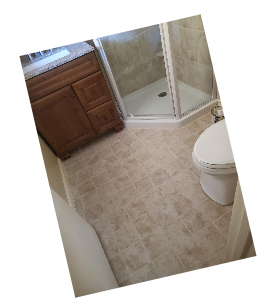 Bathroom remodel #2: Tile walls with 2 shelves and a foot rest, fiberglass basin, and new fixtures.